The assessment of building management issues is a highly specialised niche service and BMCS offers you hands-on knowledge and skills backed up with more than 40 years of combined experience. We understand the responsibilities of both resident managers/caretakers and the bodies corporate-owners corporation, and it's this broad range of experience on 'both sides of the fence' that sets BMCS apart.
Our wide experience of various property-related roles, and impressive collection of professional certifications, means that we handle by far the majority of projects in-house. However, sometimes there are jobs – due to size, rare technical issues or legal issues – that may require a little external input and for that we reach out to the talented professional and legal network that we have developed over the years.
Areas of operation
Although local legislation can vary, the duties and responsibilities of management and maintenance are based on the size or type of complex (high-rise, walk-up, townhouse/villa, commercial, etc.), the location (beachside, CBD, suburbs, etc.), the usage (holiday/short term letting, corporate letting, owner/occupier, etc.), the infrastructure (passenger lifts, air-conditioning, fire services, pumps, etc.), and the recreational facilities (swimming pools, gymnasiums, saunas, tennis courts, etc.) In other words, while State and Territory rules are a factor in our assessment, our key focus is on the unique features of your property. The BMCS approach has been successfully applied across Australia and New Zealand, with reviews in Queensland, New South Wales, Victoria, Northern Territory, Western Australia, Queenstown on the South Island of New Zealand and Takapuna, Auckland on the North Island.
BMCS Clients
Having been commissioned to carry out hundreds of building and property assessments, BMCS has a long and distinguished list of satisfied clients.
People who commission our services include solicitors, unit owners, committee representatives, committee chairpersons, body corporate managers/strata managers, manager/caretakers, management companies, building developers and solicitors.
Please see our service pages for examples of satisfied clients.
BMCS Team
Barry Turner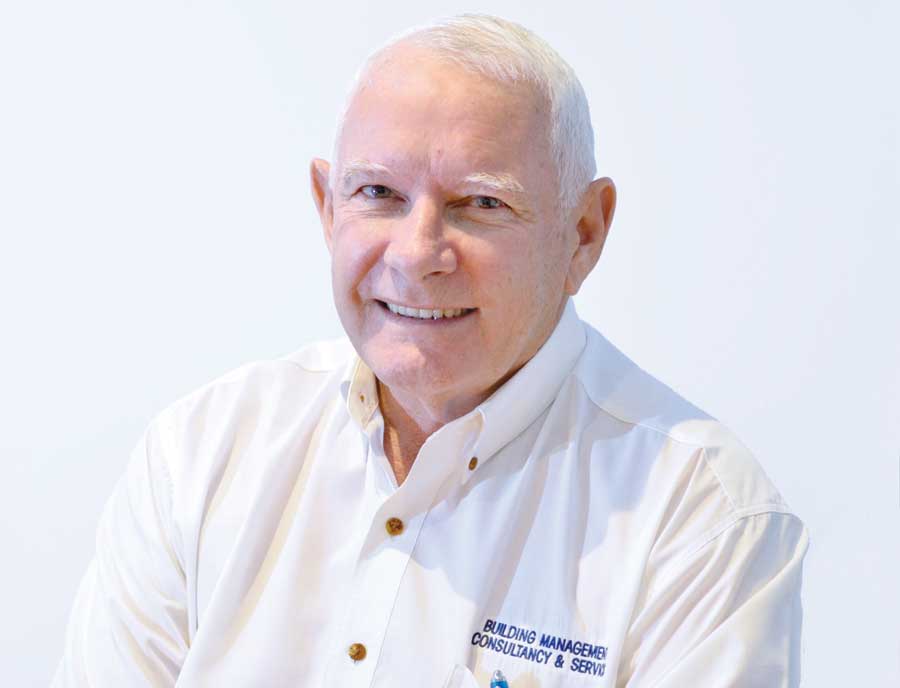 Barry spent many years as a resident manager and experienced first-hand the shortfalls in the industry relating to the caretaking of common property; in particular the lack of specific schedules of duties in management rights agreements which tend to cause disputes between bodies corporate/owners corporations and managers/caretakers.
Barry saw the opportunity to take some leadership in an industry that badly needed it, and provide practical solutions that would benefit both sides of the management rights agreement. The unique value in BMCS's services is the level of painstaking detail that results in no "grey" areas when interpreting a schedule of duties. Barry attributes his affinity for detail to 25 years in the motor trade, setting up maintenance and repair schedules and time and motion studies, particularly when preparing quotes for repair work and itemising invoices. This experience is now benefiting bodies corporate and manager/caretakers.
What Barry loves about this work is that "No two complexes are the same, every job is a challenge and this business takes me from New Zealand to Darwin and across to Western Australia."
Kim Cox
Working with BMCS clients was a natural progression for Kim after 20 years in the industry. As a past president of ARAMA (the Australian Resident Accommodation Managers Association) and author of numerous published articles, and keynote conference speaker, Kim has a great deal of expertise in the realm of management rights.
After a 'past life' in the Victoria Police as a homicide squad investigator, Kim has owned and/or managed all types of property complex, including hi-rise, medium-rise, walk-up and townhouse, and villa type community title schemes and, as a result, he has in-depth knowledge and understanding of the way in which community titled schemes should work.
What Kim loves about this field is, "helping people to better understand the contractual arrangements in place and assisting in clarifying what is expected from a caretaker or facility manager."
Alan Roberts
After an established career in tertiary education, Alan Roberts entered the Management Rights industry in 2003.
He has managed a mix of new and established buildings, covering building uses for resident owners, permanent tenants, holiday and corporate letting apartments and associated commercial activities.
He also has a postgraduate qualification in Law and is an experienced consultant to both the Management Rights and Sports industries.